---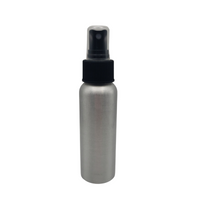 Our room sprays are made from the same fragrances as our candles so they are a great way to add to your offerings!
We use a 2" tall by 4" wide label for our room sprays.  This version comes without a side label (we package each candle in a bag so you can identify each scent).  We suggest including the following information on your labels:


"Caution: Keep out of reach of children.  Avoid use directly over furniture to prevent possible staining and do not use near open flames or heat sources. Not Tested On Animals. Caution: Do not place on surfaces which reach temperatures greater then 120 F (such as stoves, radiators, etc.). Not for body use."
Please use caution when spraying and try to avoid heavy use directly over furniture as discoloring may occur. Not tested on animals.